Garage Door Cable, Track Repair
Back To Our Services
Looking for the best and most efficient garage door contractors? Are you having problems with installing cables and track's in your new garage? We offer all services related to garage door needs and installations. We also make sure that you can reach us any time of the day and any day of the week. We are open 24 x 7 just for you – to make your life easy and stress free. Call us anytime and our expert techs are sure to reach you in no time at all. We are not only the best in the market but we provide the best services and best rates in the city. Once you hire you always you would always want to come back to us!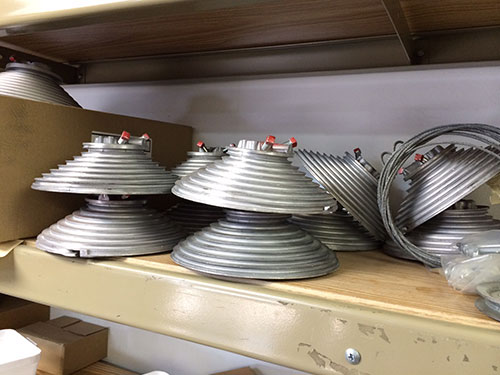 Your garage door can slip off its tracks, get jammed on the tracks and at the pulleys or have a misaligned cable on the cable drum. Have no worries because you have us. With your garage door opening and closing so many times in a day, you are bound to be faced with common problems like the door jams near the pulley or the door going off track. Leave it to the best trained hands to do the job for you. We have the best tools, appropriate equipments, best quality replacement material to fix your garage door. You will not feel let down. All staff with us are all licensed, bonded and insured with many years of experience. Our phone lines are open 24\7 to help you reach us anytime.
Garage Door Repair Thousand Oaks
We offer you a number of services, such as install and repair the door's cables, replace the springs and many more. You can also inquire and know more about our services if you visit our web site,
For all garage door repairs, replacements and installation's call us today.
Our company is known for its high quality services and parts. We guarantee the best of services and quality when you chose us to work with you and for you.