Garage Door Remote Clicker
Back To Our Services
There are many aspects of garage door maintenances that must be considered when you are a California homeowner, but one of the most important parts is the remote clicker. This is the remote device that allows you to stay comfortably in your car while you open and close the door, and it can also add a layer of security to your garage that you wouldn't otherwise have. It's helpful to get started by looking at all the services and repairs that relate to this instrument.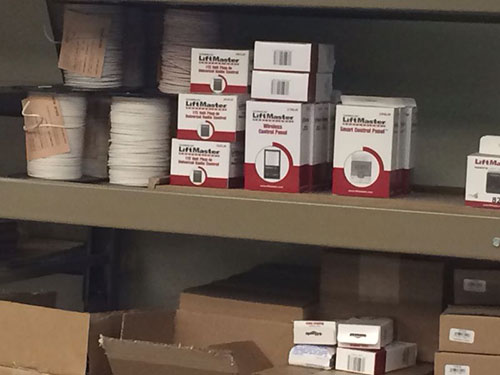 Some of the various features and repairs that a team of top professionals can take care of for you when it comes to your garage door remote clicker we offer the following:
* Repairing garage door remote
* Install LiftMaster's security system
* Programming best brands components
* Multi code clicker installation
Replacing the garage door remote
These are just a few ways to ensure that your remote clicker is in top working condition, with all of the different security features and add-ons that you are interested in included in your system.
If you have any emergencies with your garage door remote clicker, it's helpful to have a number you can call for help. If you get locked out or your door is stuck in an open position, you can call our offices 24 hours a day, seven days a week for assistance. This will help ensure that your security is not compromised even if there is an electronic glitch in the system. With the wide array of remotes on the market today, there is a clicker to suit all needs and homes.